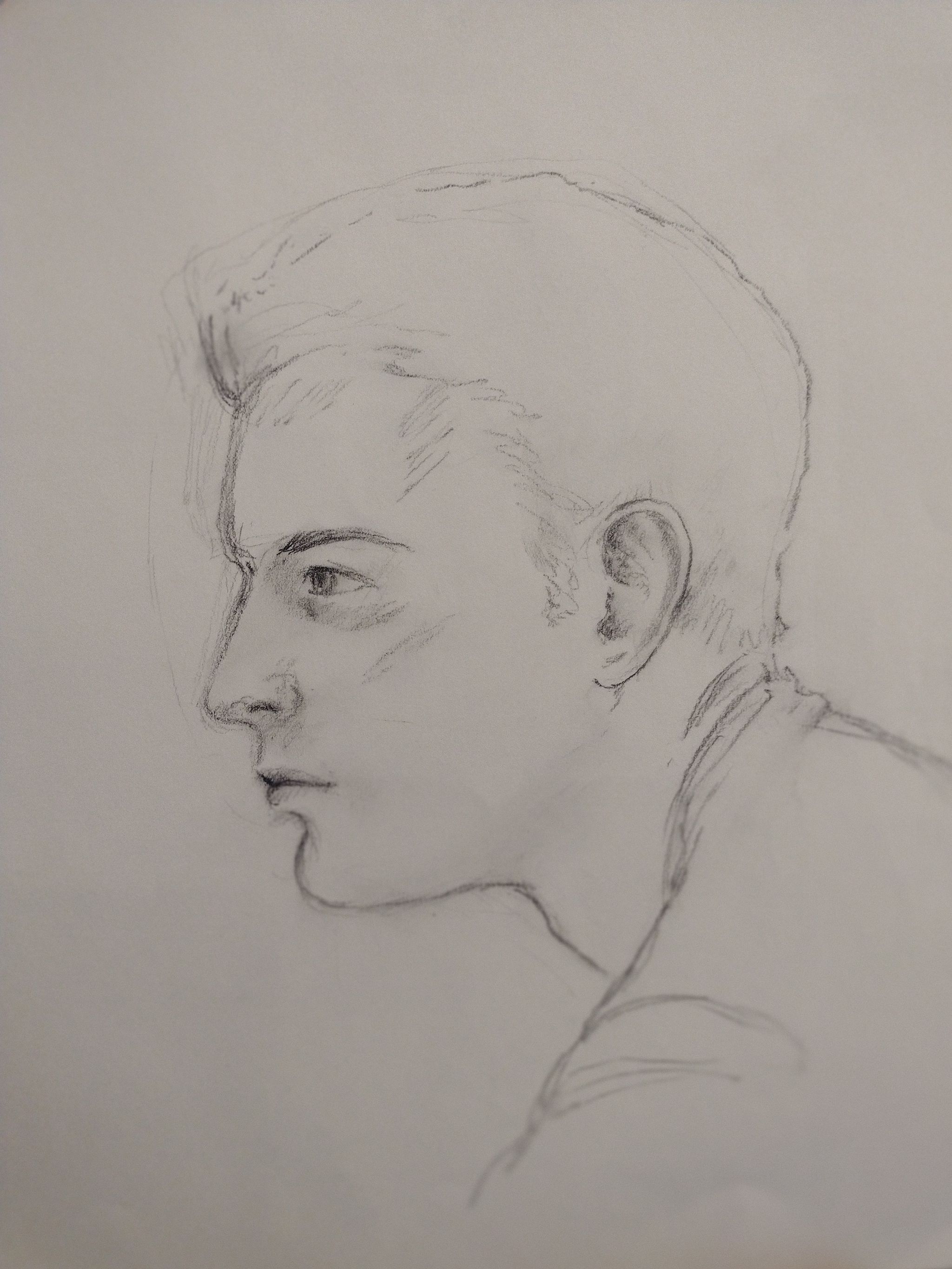 Drawing the Human
Drawing a likeness of person may seem overwhelming. In this low-impact, low-stress overview of drawing, we'll discuss basic shapes, how to hold a pencil and allow you to develop your drawing skills. We'll also explore light and shadow, perspective, texture and shapes.
Class meets ONE time and lasts two hours.
Tuesday, May 24 (6:30-8:30pm) Cost $40. Payment due before class to reserve your place. Must have minimum of four students.
Send email with questions.